IS READING ENGLISH A PROBLEM FOR YOUR CHILD?
With I Can Read, reading English will be as easy as ABC for your child!
Your child will only need:
40 hours lesson or less in total to be able to read English.
Anak Anda Boleh Membaca Bahasa Inggeris Sebelum Bersekolah Lagi...
HOW CAN 'I CAN READ' HELPS YOU AND YOUR CHILD
This method is proven to be effective and is widely used in Malaysia. Thousands of children are able to read English at an early age with I Can Read! And so can your child!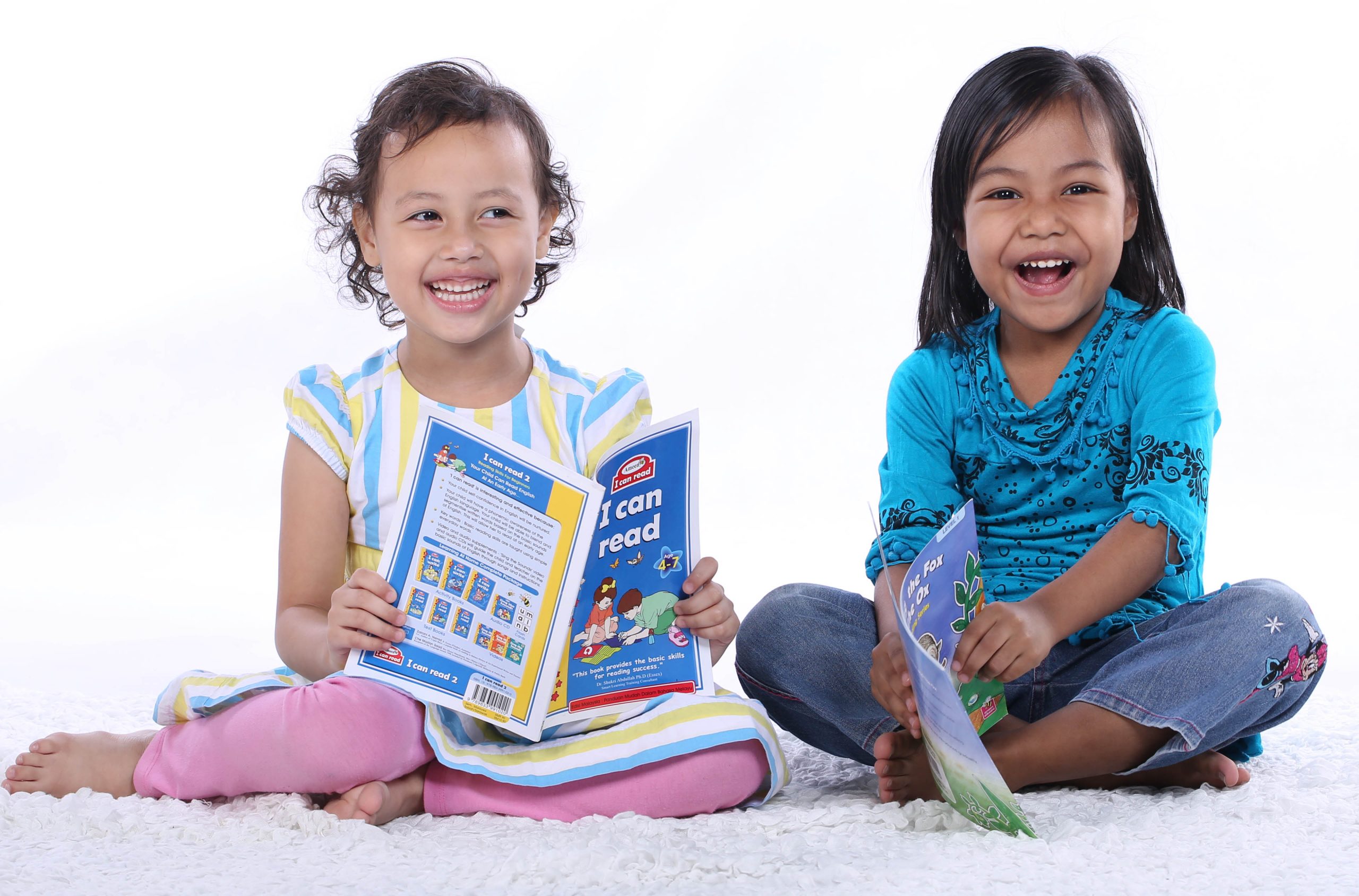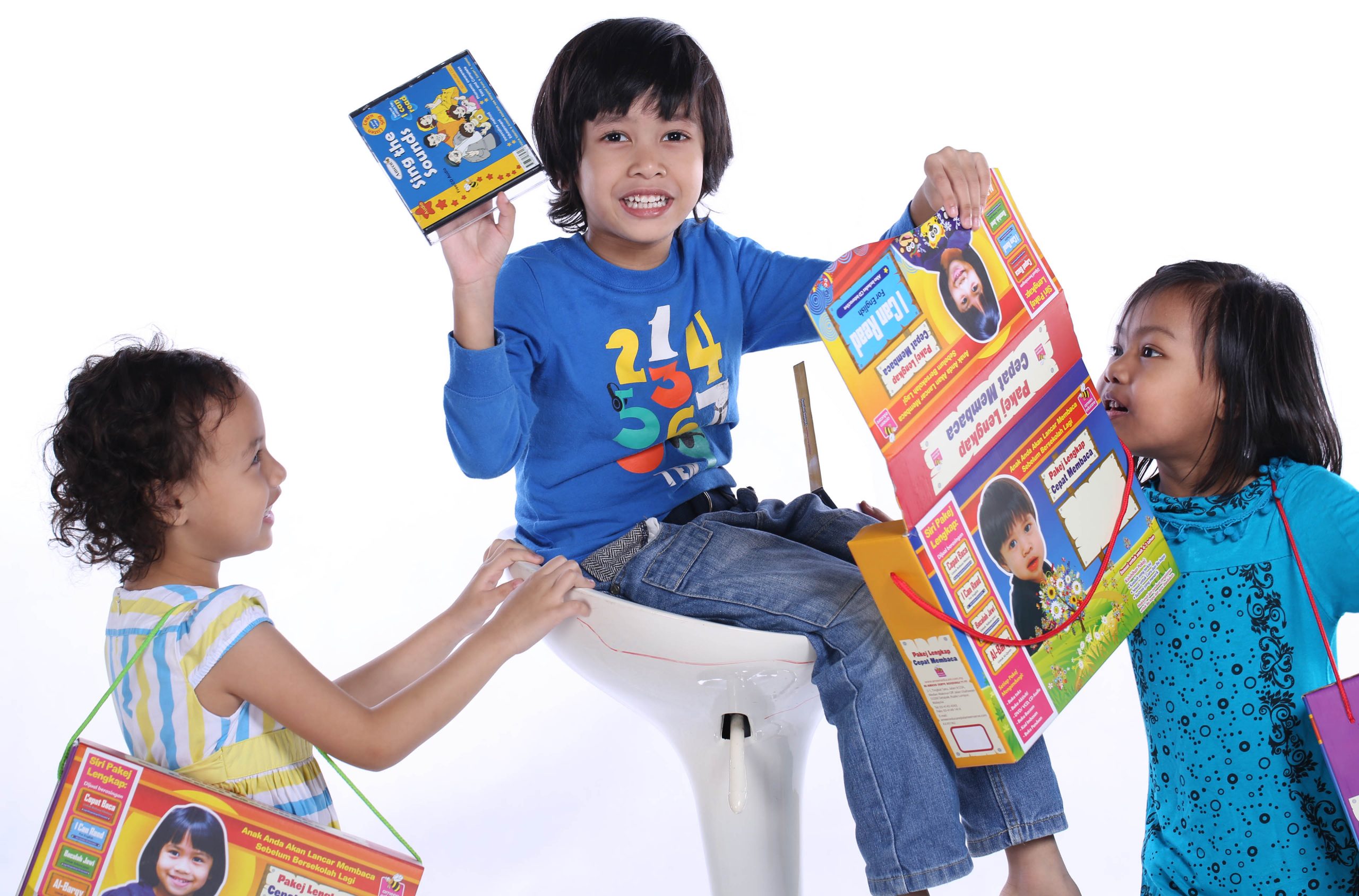 Complete learning materials will make learning fun for your child. Materials include textbooks, activity books, flash card, graded reading books and video supplement of the songs from the lessons.
I Can Read comes with teaching guides on each page on how to use the book which will make teaching easy and enjoyable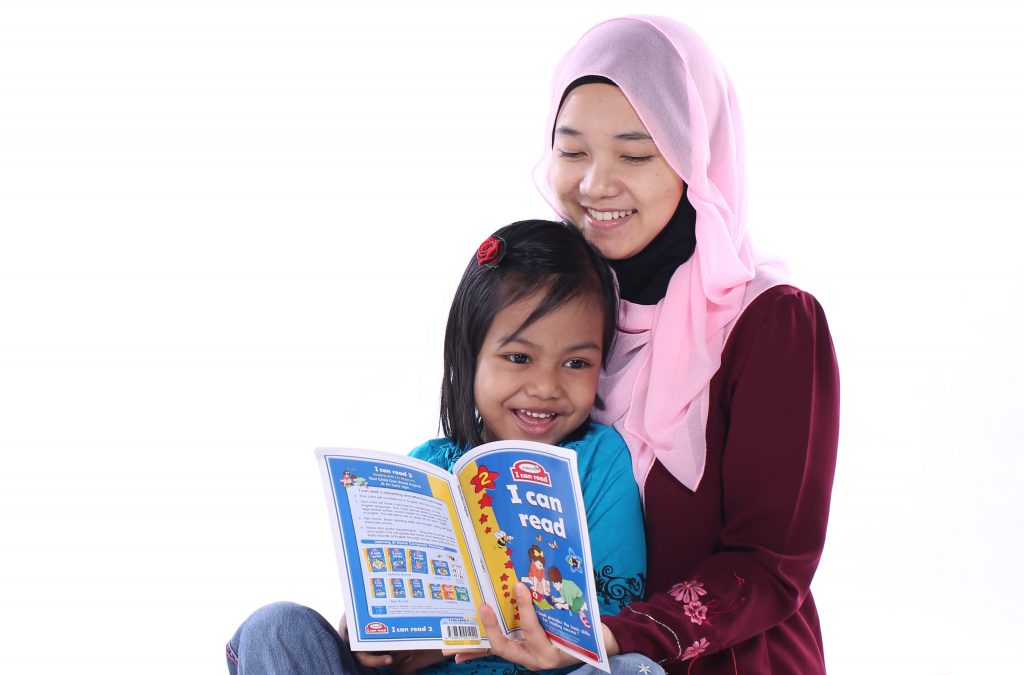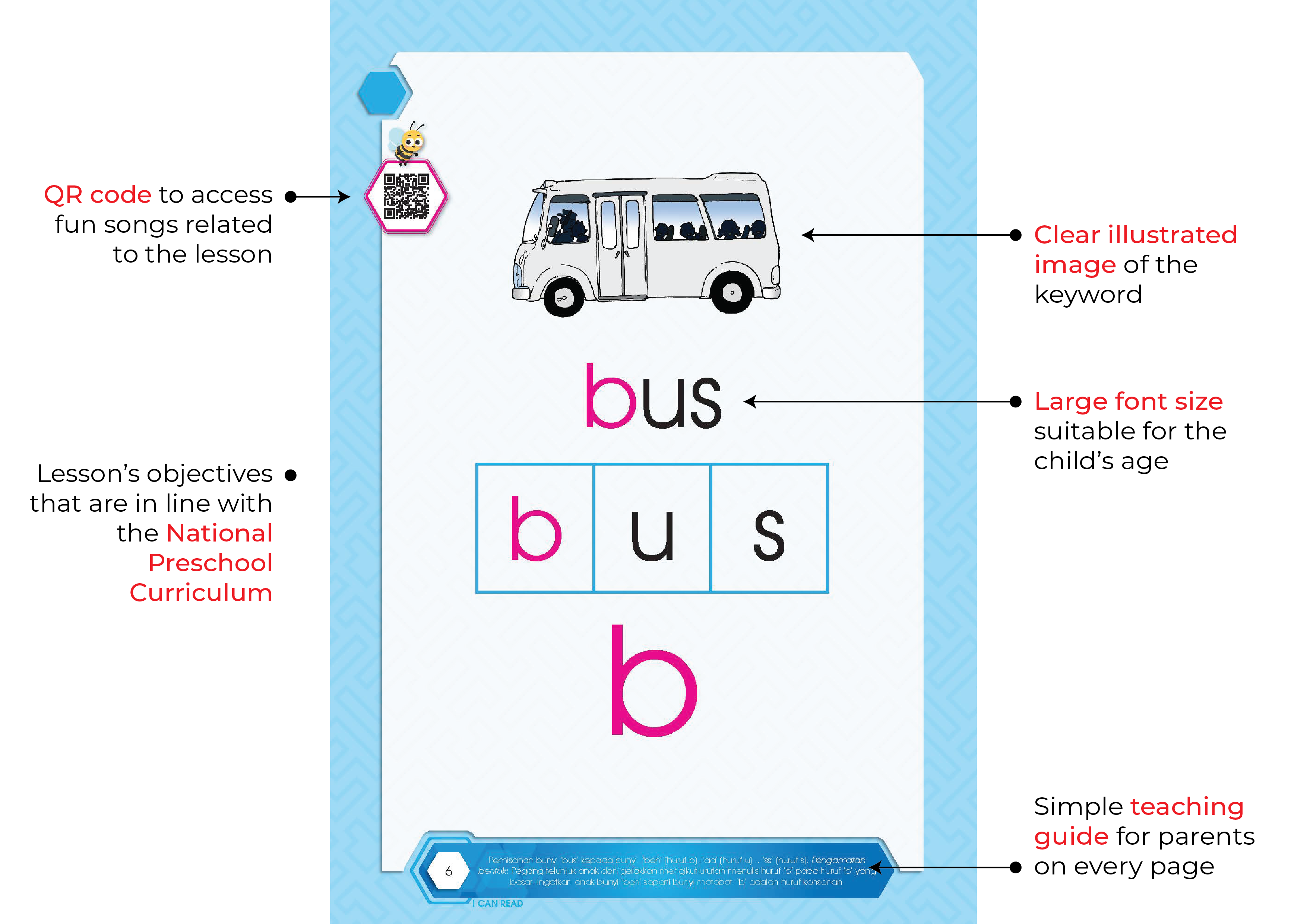 I Can Read is Interesting and Effective Because:
1. Phonemic Awareness
Basic sounds of English are introduced gradually.
2. Phonics
Your child will be able to blend and segmentise written words based on the basic sound of English.
3. Fluency and Comprehension
Simple words and sentences are introduced to nurture fluency and comprehension in reading and to help increase self-confidence.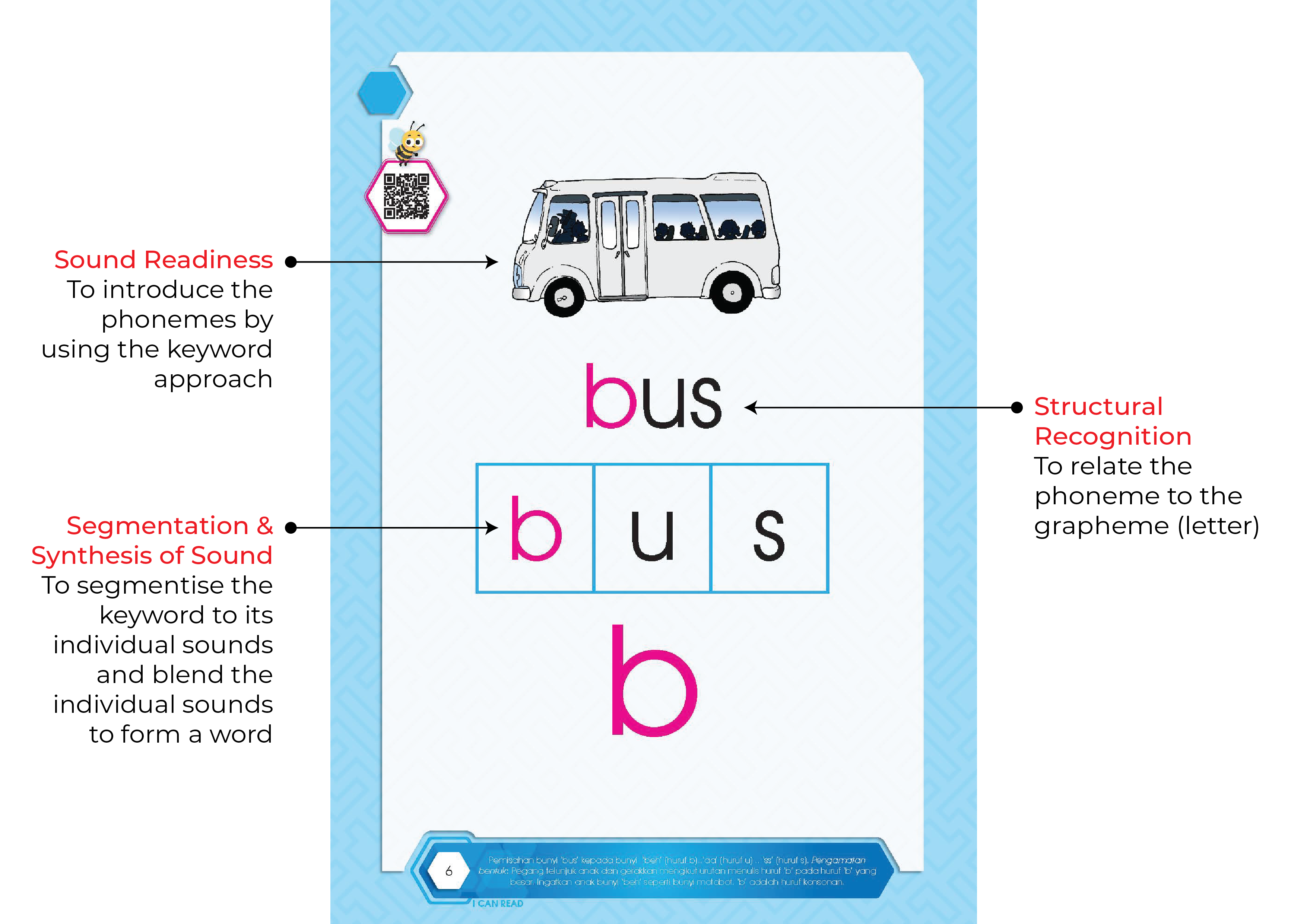 "This book provide basic skills for reading success."
Recent research has shown that a number of fundamental skills are required in order to read. These skills need to be taught by understanding the sound system inherent in a language.
The 'I Can Read' method provides a systematic approach to develop reading skill appropriate to children aged 4 to 7 years old. The books have been designed to take into account the psychological development of the child.