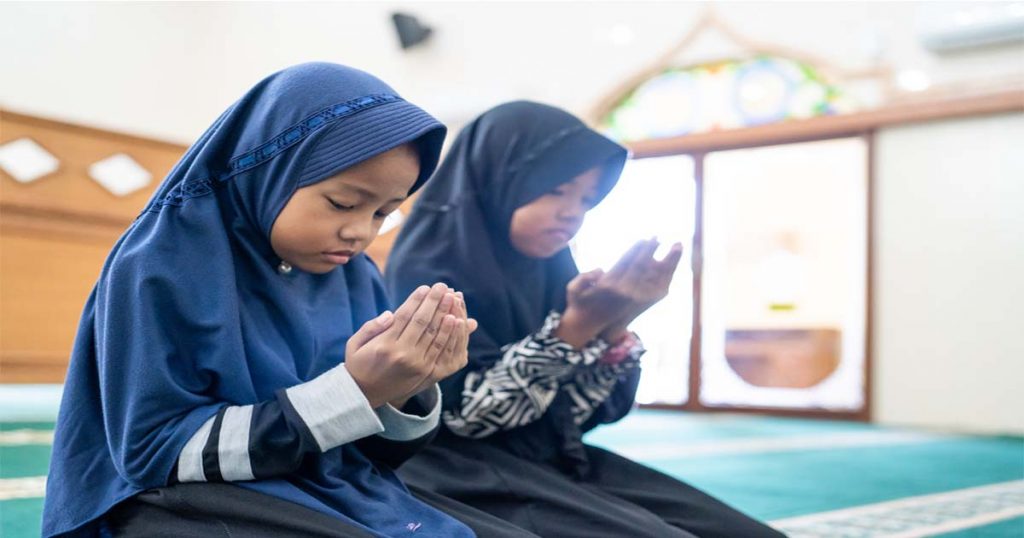 When we pray,
Allah hears more than we say,
Answers with more than we ask,
And gives more than we imagine,
In His own time and in His own way.
~ Dr Bilal Philips~
Ajarilah anak tahu dan suka berdoa sedari kecil.
Berikan mereka doa yang mudah dan boleh difahami mengikut usia mereka.
Selalulah bersama mereka ketika berdoa.
Ajari mereka untuk mendoakan ahli keluarganya, guru-gurunya, rakan-rakannya, jiran tetangganya, dan mereka yang masih hidup atau telah tiada.
Ajari mereka adab-adab berdoa.
Didik mereka untuk selalu mengucap syukur kepada Allah lalu berdoa kepadaNya.
Anak-anak bukan tidak mahu berdoa, mereka tidak tahu bagaimana untuk berdoa dan apa yang perlu didoakan. Maka, ajarilah mereka dengan sabar dan istiqamah.
Jom berdoa!